Mary Moriarty
County Attorney,
Hennepin County, MN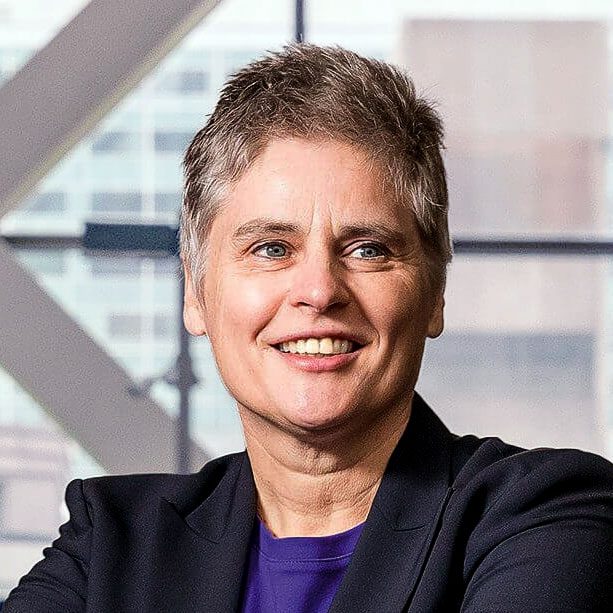 Mary Moriarty's passion for a criminal justice system that is fair for everyone and truly brings justice for all — for those harmed, for those who commit harm, and for the community — started during her childhood in small town Minnesota. The concept of public safety was understood quite differently there. The community was connected in every way.
A fierce advocate for fighting systemic injustices while expecting the highest ethical standards from those in power, Mary's team put a spotlight on racial biases in the criminal legal system. In 2018, the office exposed that low-level marijuana stings in Hennepin County overwhelmingly targeted Black residents. Her work forced an end to the stings. Studies conducted by her office in 2018 and 2020 revealed Black residents are also overwhelmingly more likely to be stopped by police officers during routine traffic stops and that Black drivers are searched at a much higher rate after being pulled over for moving and equipment violations.
During her time as Chief Public Defender, Mary oversaw the second largest public law office in the state of Minnesota. Mary managed a staff of 140 attorneys and over 70 support staff including investigators, dispositional advisors, paralegals, IT personnel, legal office assistants, and law clerks. An independent evaluation from the National Center for State Courts found that under Mary's leadership, Hennepin County had one of the most highly regarded public law offices in the country.
Mary is also a nationally-sought expert in criminal law. She has taught at the Harvard Law School Advocacy Workshop, the National Criminal Defense College, and the Minnesota Trial Advocacy Institute. She is also a frequent local and national commentator on criminal justice issues: from the Derek Chauvin murder trial to the eviction moratorium, explaining complicated legal concepts in a way everyday people can understand.
Mary believes that everyone in Hennepin County deserves to feel safe. She will draw upon her upbringing to help rebuild the connective tissue within our communities that is the foundation of safety. And she will reestablish accountability and mutual trust within the system. She looks forward to continuing her career in public service and bringing her passion for justice to the Hennepin County Attorney's office.